Shenzhen Keda Post doctoral Research Workstation successfully passed the opening examination
---
2022-07-21 17:33
On November 4, Zhang Yuan, a postdoctoral fellow of the Shenkeda doctor station, held a opening examination and defense meeting at Shenkeda headquarters in Shenzhen.
Members of the meeting and assessment working group include: Mr. Song Zhan, Executive Director of Shenzhen Institute of Advanced Technology, CAS, Intelligent Design and Machine Vision Laboratory, Ms. Zhao Juan, Senior Engineer of Shenzhen Institute of Advanced Technology, CAS, Mr. Qin Chao, Senior Engineer and Head of Panel Business Department of Shenzhen Shenkeda Intelligent Equipment Co., Ltd., and Mr. Cui Zhimin, Senior Engineer Consultant, Mr. Pan Guorui, the senior engineer consultant, Mr. Yang Qingfeng, the postdoctoral fellow of the doctoral station, Mr. Yin Guowei, the deputy director of the doctoral station, and Mr. Jiang Yongyuan.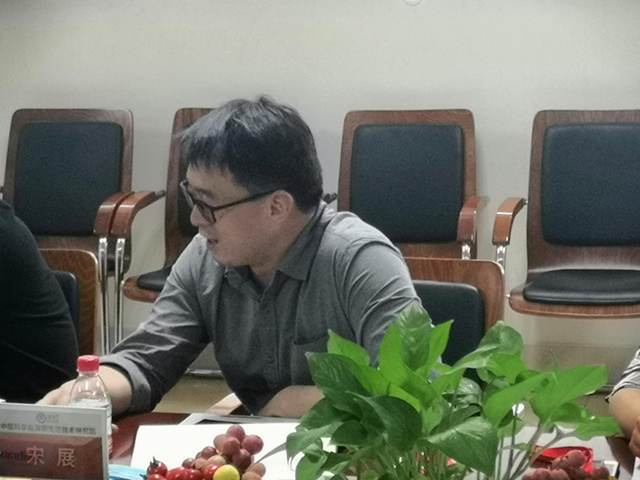 (博士后导师,研究员宋展先生发言)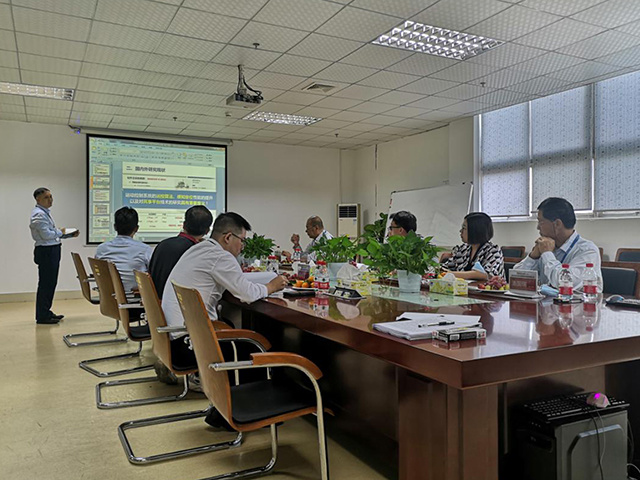 (Defense scene)

Zhang Yuan, a postdoctoral fellow of Shenkeda Doctor Station, conducted a comprehensive investigation on the research field involved in the topic "Research on PC Based Motion Control Sharing Platform for Typical Semiconductor Packaging Test Equipment", and gained a comprehensive understanding of the topic.
The main contents of the opening report are as follows:
(1) The theoretical basis, industrial status and market prospect of motion control for typical semiconductor packaging test are investigated.
(2) The development history and research status of motion control technology and equipment are summarized, and the technical key points and difficulties are summarized and the research objectives are proposed.
(3) The PC Based motion control sharing platform, measurement system, control algorithm and other related contents and research methods are planned, and the phased objectives and expected results are proposed.
This topic has great practical value and scientific research significance. It is well prepared in the early stage, rich in content, reasonable in method, clear in key points, and feasible in research scheme, which meets the requirements of topic opening. After review and voting, the assessment team unanimously approved the topic opening and agreed to proceed to the next step of research work.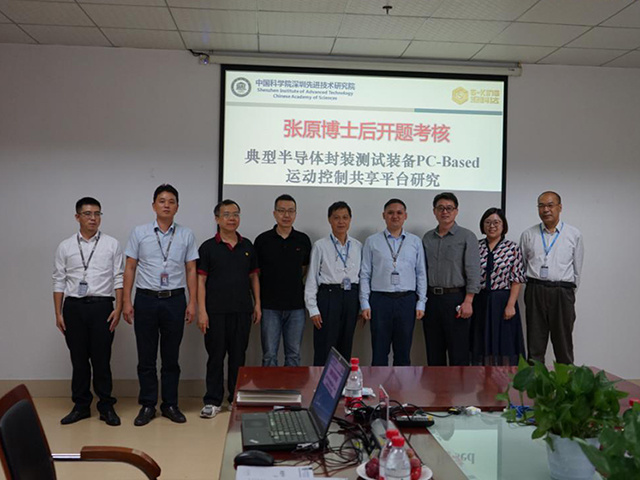 (Photos of post doctoral research workstation staff and assessment team)

Combining the development status of semiconductor sealing and testing equipment at home and abroad, this research adopts theoretical research, data collection, field research, special interviews, typical case studies, analysis and testing, policy evaluation, quantitative analysis and other methods to make the research design more scientific. The members of the research team include both front-line scientific research practitioners from enterprises and theoretical and policy research innovators from institutions of higher learning. Through the organic combination of government, production, learning, research and use, it represents that Shenzhen Shenkeda Intelligent Equipment Co., Ltd. has the theoretical ability level and production practice experience required to complete the research. The members are reasonable in structure and have the intellectual conditions to complete the research with high quality.
Related News